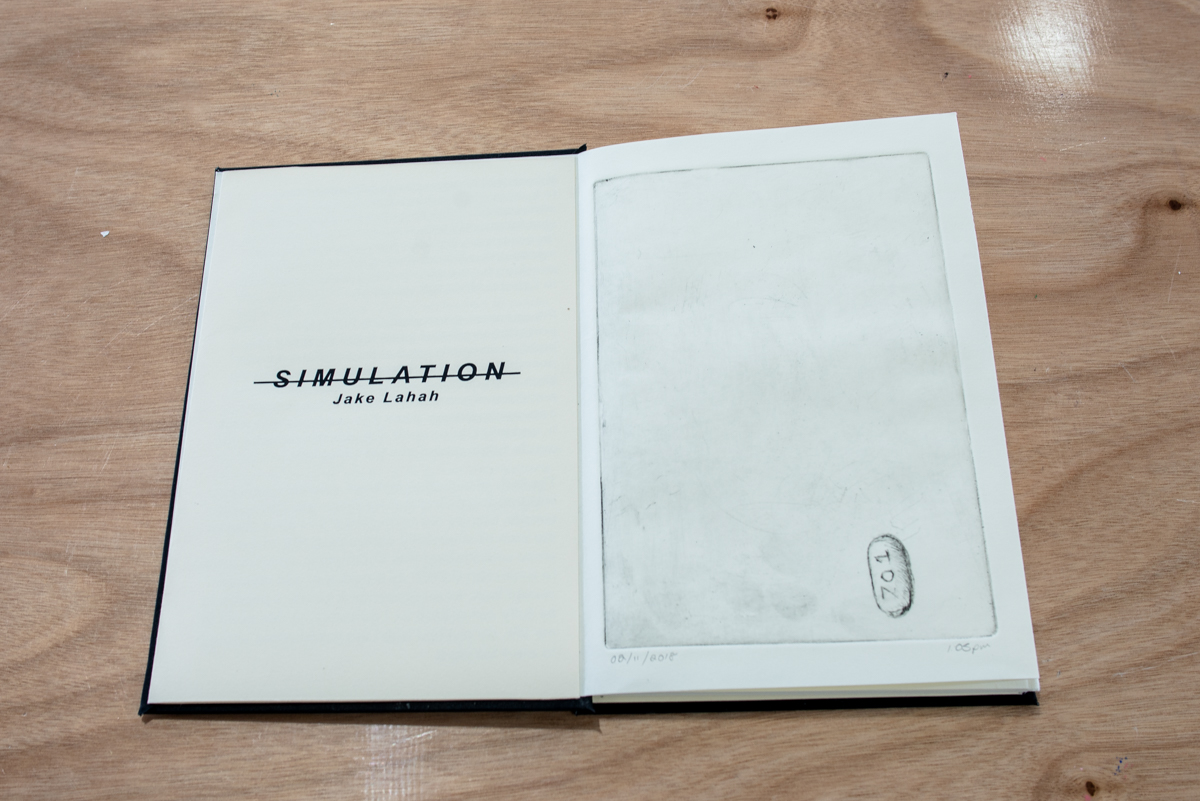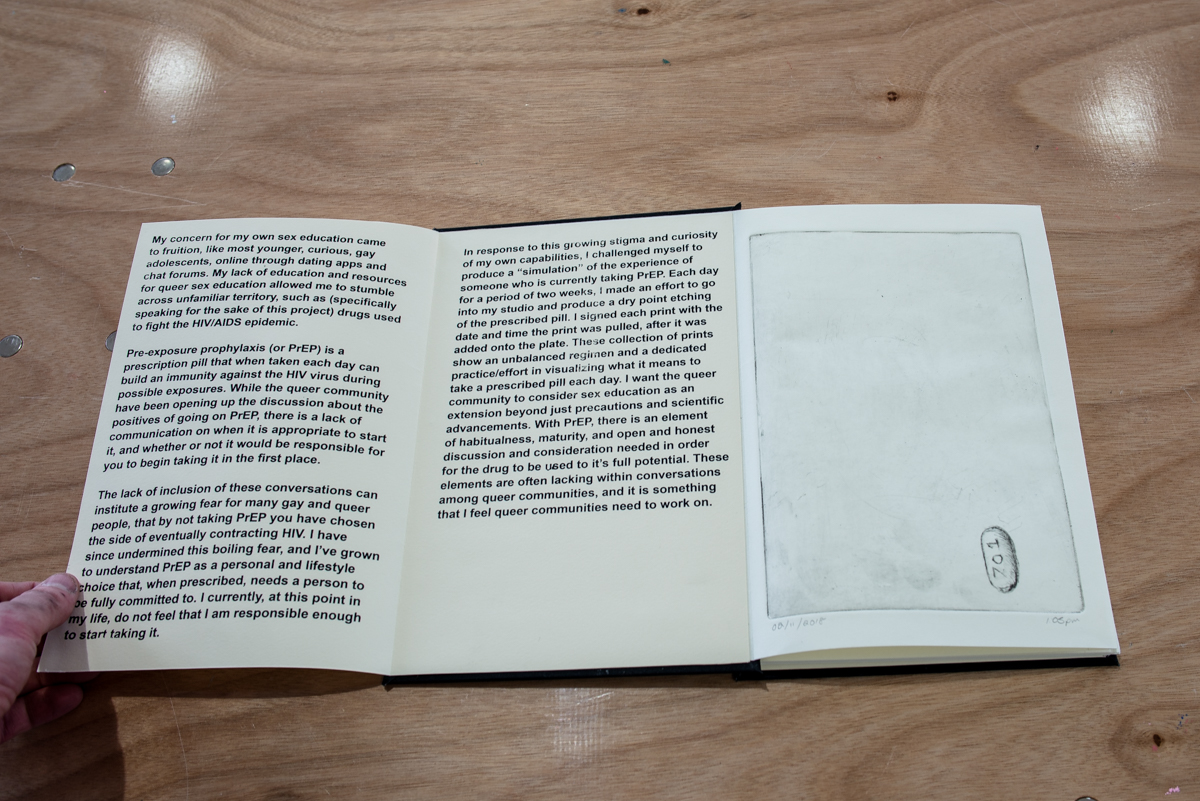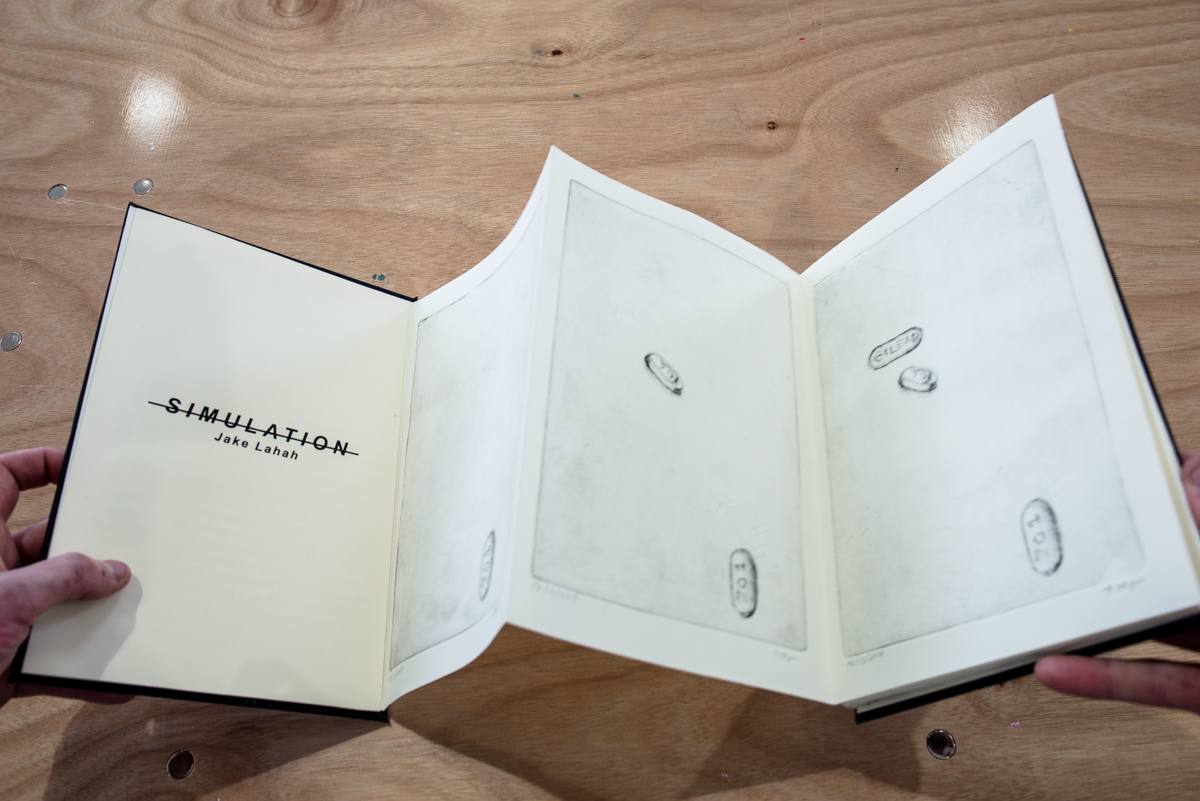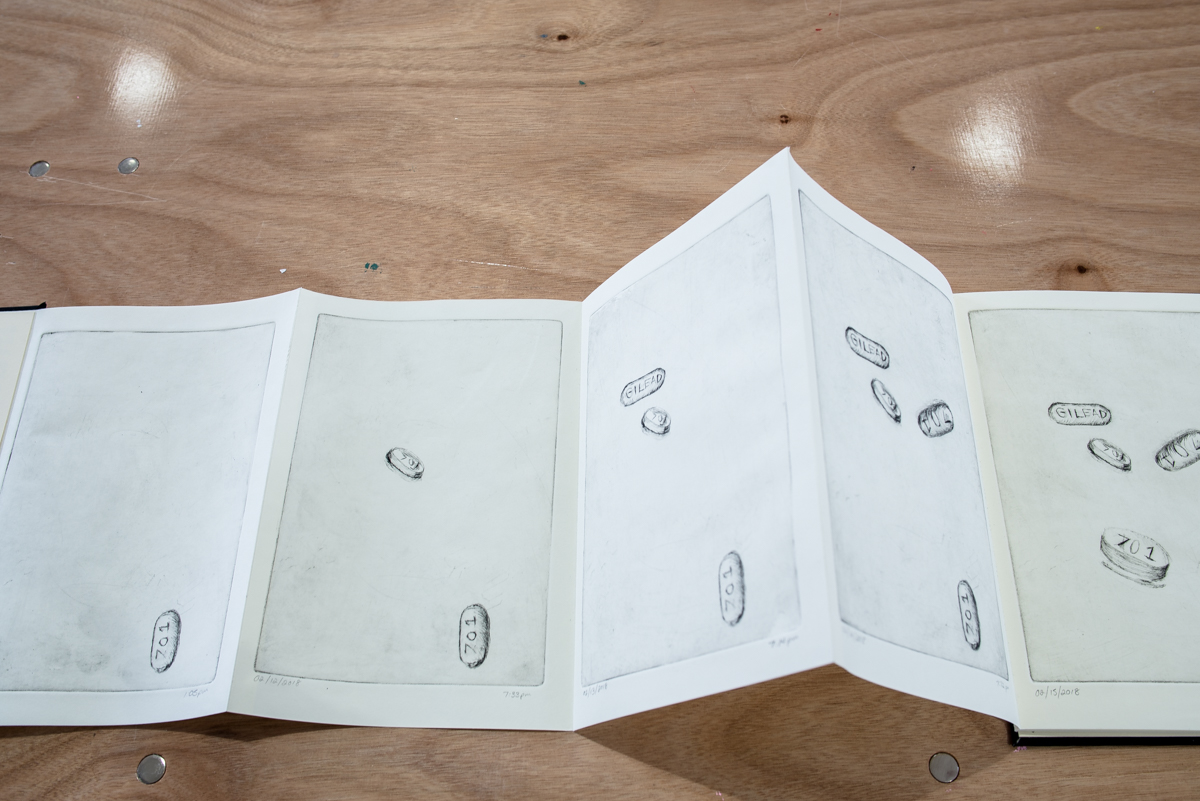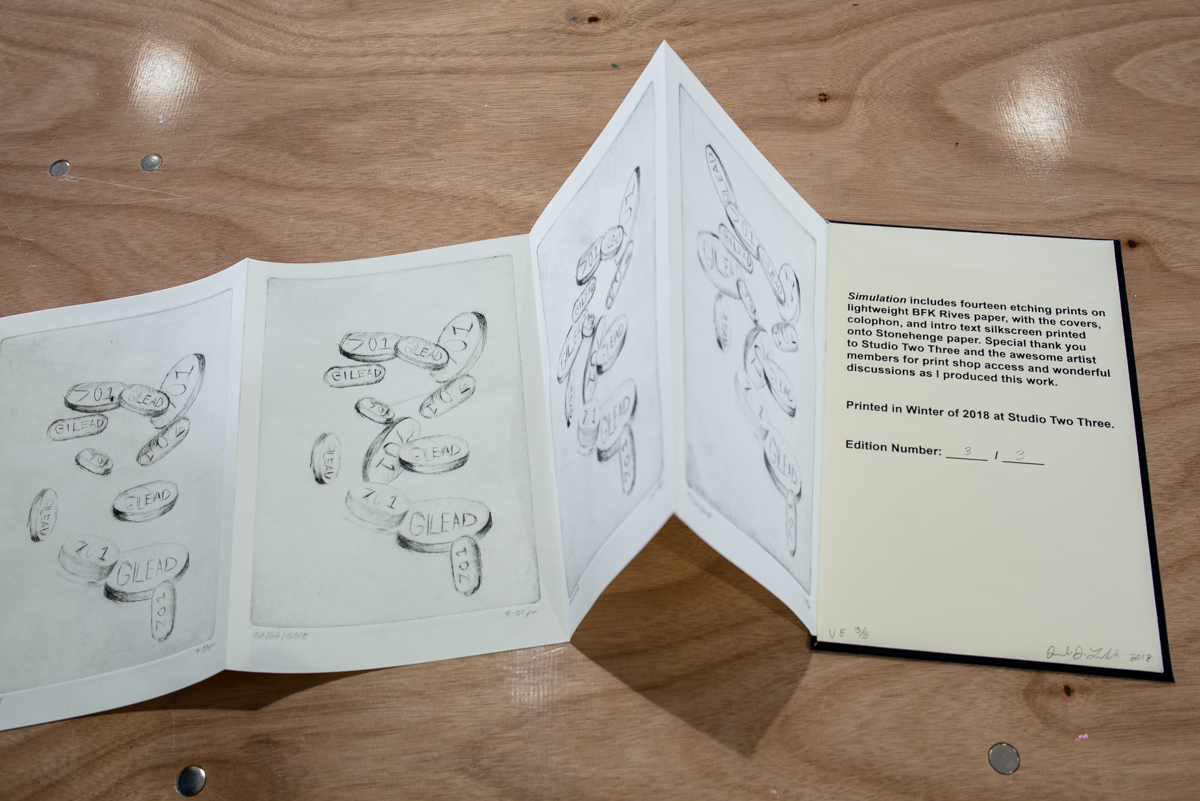 Simulation. 2018. Artist book, drypoint etching accordion book on lightweight BFK rives, with silkscreen printed title, info, and colophon pages on Stonehenge paper. 7" by 10.5" closed, 114" by 10.5" expanding. Variable edition of 3.
-
Text from the book:
My concern for my own sex education came to fruition, like most younger, curious, gay adolescents, online through dating apps and chat forums. My lack of education and resources across unfamiliar territory, such as (specifically speaking for the sake of this project) drugs used to fight the HIV/AIDS epidemic.
Pre-exposure prophylaxis (or PrEP) is a prescription pill that when taken each day can build an immunity against the HIV virus during possible exposures. While the queer community have been opening up discussion about the positives of going on PrEP, there is a lack of communication on when it is appropriate to start it, and whether or not it would be responsible for you to begin taking in the first place.
The lack of inclusion of these conversations can institute a growing fear for many gay and queer people, that by not taking PrEP you have chosen the side of eventually contracting HIV. I have since undermined this boiling fear, and I've grown to understand PrEP as a person and lifestyle choice that, when prescribed, needs a person to be fully committed to. I currently, at this point in my life, do not feel that I am responsible enough to start taking it.
In réponse to this growing stigma and curiosity of my own capabilities, I challenged myself to produce a "simulation" of the experience of someone who is currently taking PrEP. Each day for a period of two weeks, I made an effort to go into my studio and produce a dry point watching of the prescribed pill. I signed each print with the date and time the print was pulled, after it was added onto the plate. These collection of prints show an unbalanced regimen and a dedicated practice/effort in visualizing what it means to take a prescribed pill each day. I want the queer community to consider sex education as an extension beyond just precautions and scientific advancements. With PrEP, there is an element of habitualness, maturity, and open and honest discussion and consideration needed in order for the drug to be used to it's full potential. These elements are often lacking within conversations among queer communities, and it is something that I feel queer communities need to work on.